We can create the necessary API endpoint for the Zendesk apps in order to enable contact with third-party systems if you want to interface with systems that aren't yet API-enabled. Writing a custom integration is frequently the simplest approach to automate, especially if you only require a single piece of functionality. 
We can build you a unique integration using scripts or our own applications thanks to Zendesk's API.
Our Zendesk AddOns API is extending Zendesk's possibilities. Common Use Cases for our solution include maintaining and parsing content that is contained inside Zendesk, as well as routeing tickets based on information contained in your backend systems, such as a CRM or ERP. In addition, our solution may be used to automate the processing of incoming requests.
Solve Middleware Challenges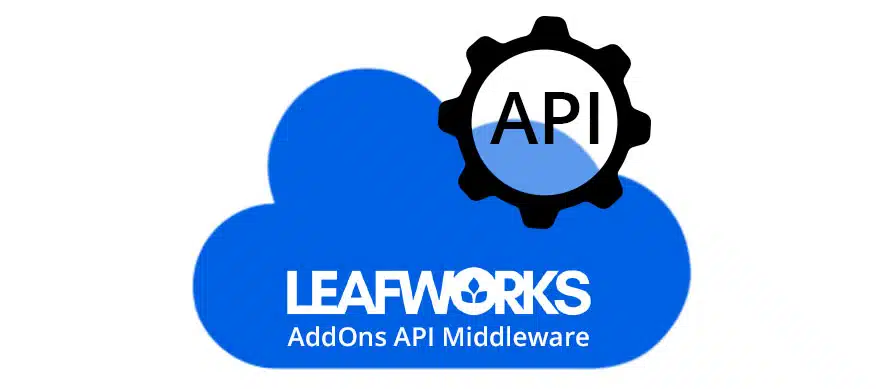 To take Zendesk's automation to new heights, we recommend that our customers make use of our Zendesk middleware. The following tasks are handled by our Zendesk AddOns API:
Finding information in external systems like CRM and ERP and writing it to Zendesk
Complex textual calculations or processes, such as extracting customer, order, and invoice numbers from the ticket content
Sentiment (NLP) analysis based on ticket content and AI-routing.
Examples of Zendesk API Middleware
We have many examples of how we assist businesses with their Zendesk integration requirements. The following is a short list of how we can make use of the Zendesk API:
We can provide two-way sync capabilities between Zendesk Support and other programmes, services, or databases

We can 

m

aintain the status of support tickets in both systems when changes are made in one system

We can 

sync users so everyone is up to date

We can 

p

rovide a central location for Zendesk agents to locate, discuss, and resolve client issues

We can 

s

implify manual work by automating manual processes
We can create custom add-ons.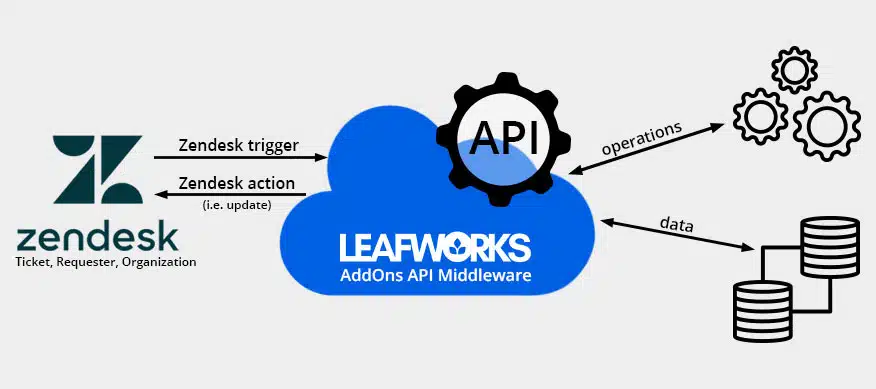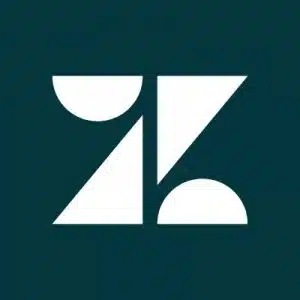 We're here to help!
Many customer support team issues are resolved via integration & automation, allowing more time to spend on customer relationship management rather than focusing on managing software.
Zendesk Support enhancements are a great way for businesses to provide the best customer experience through automation. Leafworks is one of the leading experts in Zendesk, having built integrations that automate things like updating tickets with CRM software such as Salesforce Service Cloud and reducing redundant data entry.
We've built Zendesk solutions for companies both big and small, so we know what businesses are looking for when they choose to enhance their systems. If you'd like to talk about anything at all to do with Zendesk, contact us and we'll be happy to help.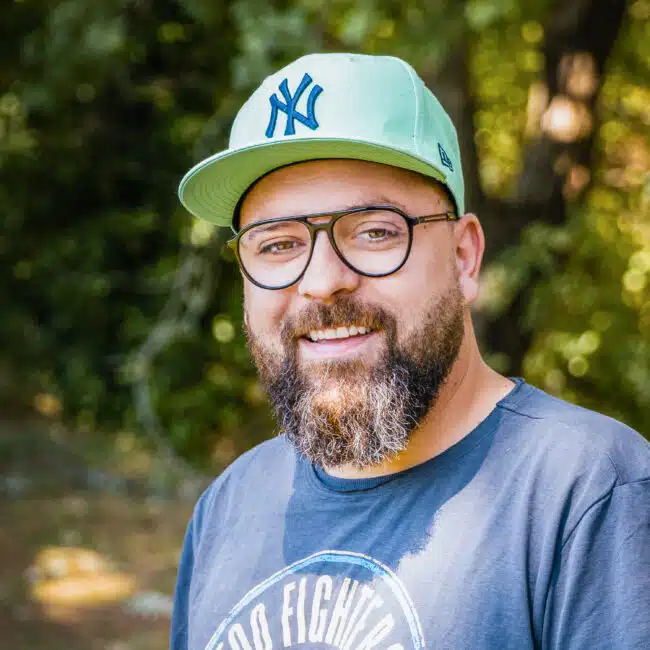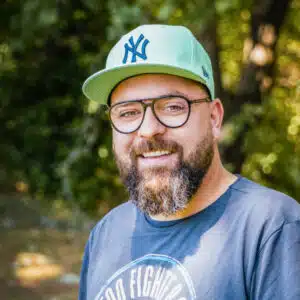 Robert Cwicinski
Zendesk Integrations Expert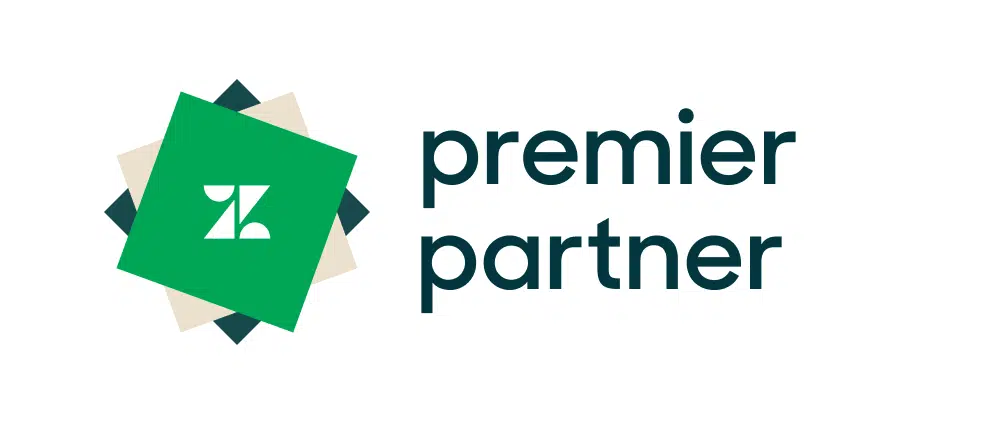 Zendesk Premier Partner Leafworks is a leading Zendesk integration company that specializes in improving business ROI by creating custom integrations for Zendesk.
We use Zendesk to realize customer service projects. We undertake the customizing, automations, triggers, custom-app development and the integrations into backend systems. 
Our consulting services include QuickStart initial setups, Zendesk integration & automation and Zendesk apps & themes. Contact us today to book your discovery call.