Choose a Trusted monday.com Integration Partner
As a monday.com integration partner, our team is here to help you get the most out of your project management software.
Build a Custom Workflow for Your Next Project
monday.com work os is a robust cloud-based work management platform that allows teams to collaborate and manage projects more effectively. It provides a visual and intuitive platform for teams to organize tasks, track progress, and communicate in real-time.
At Leafworks, we offer monday.com solutions tailored to your needs. As your monday.com integration partner, we will work with you to build a custom workflow that drives success for your business.
Maximize productivity in your business and uncover the benefits of this project management platform. Contact a Monday work management integration team for a free consultation today.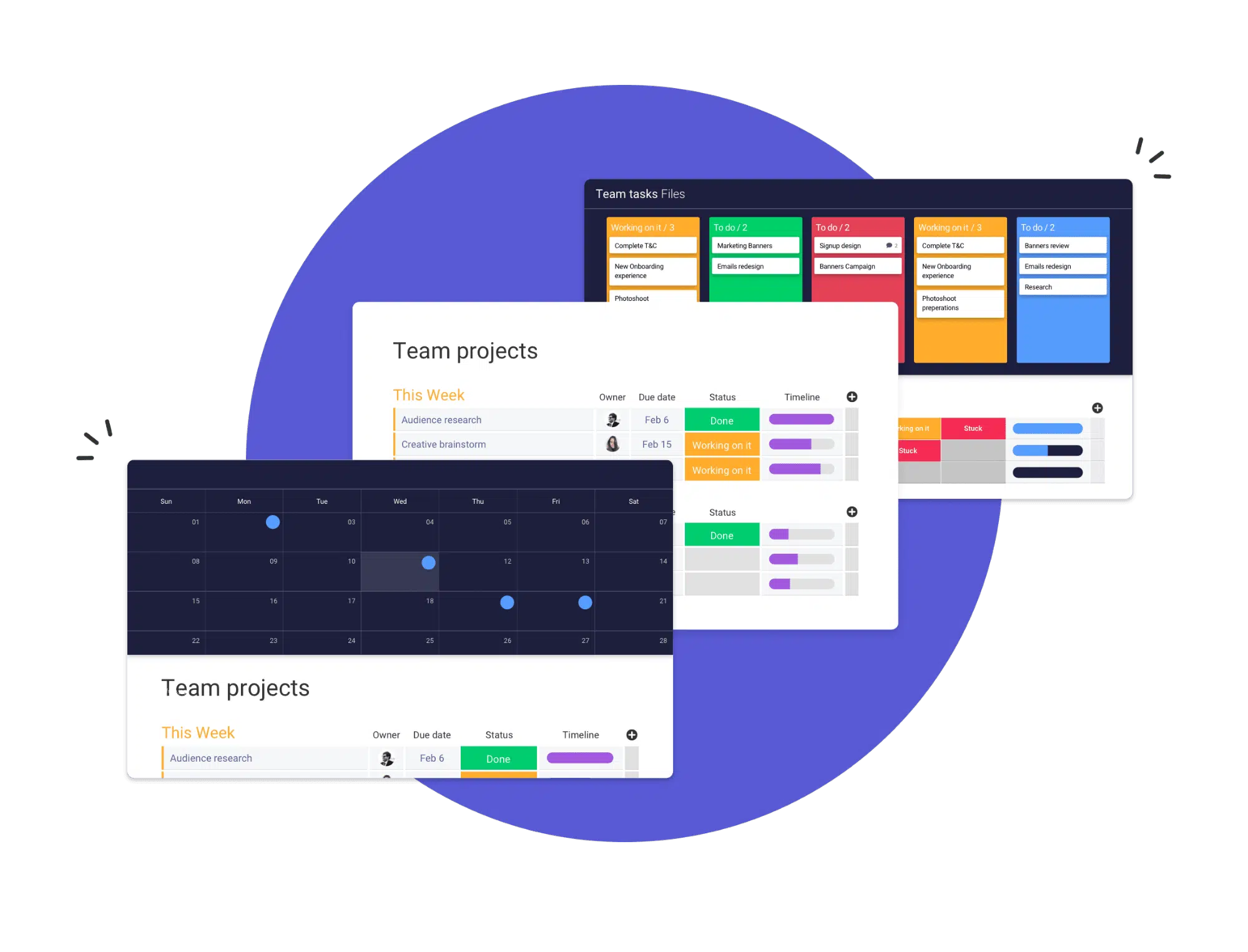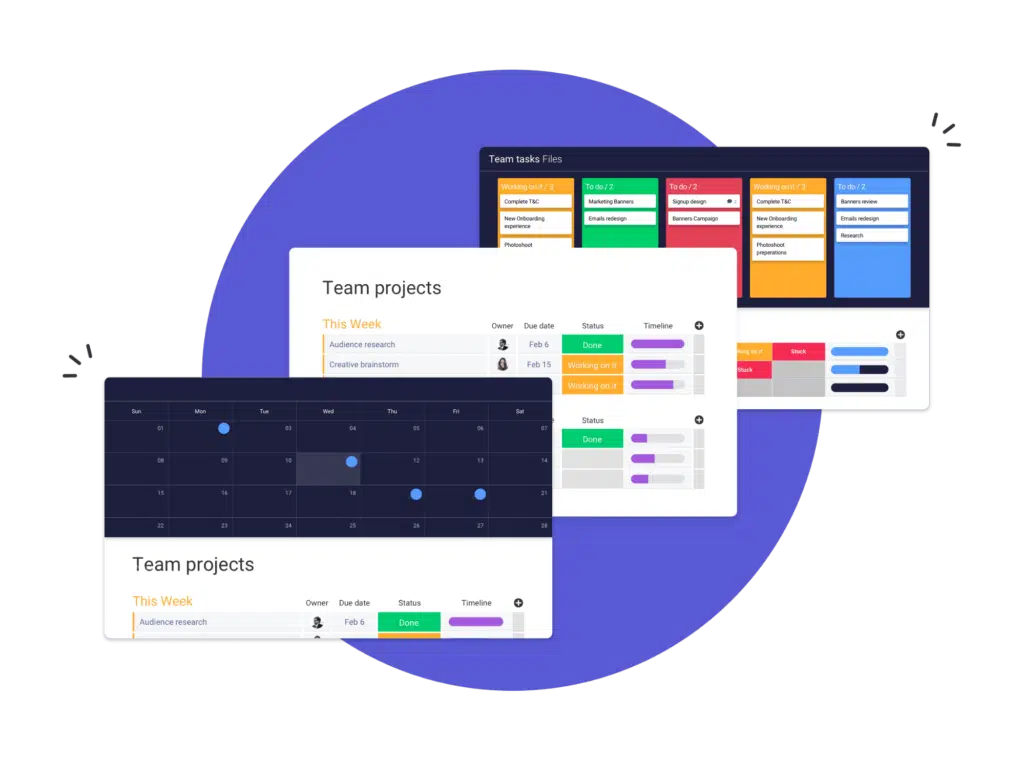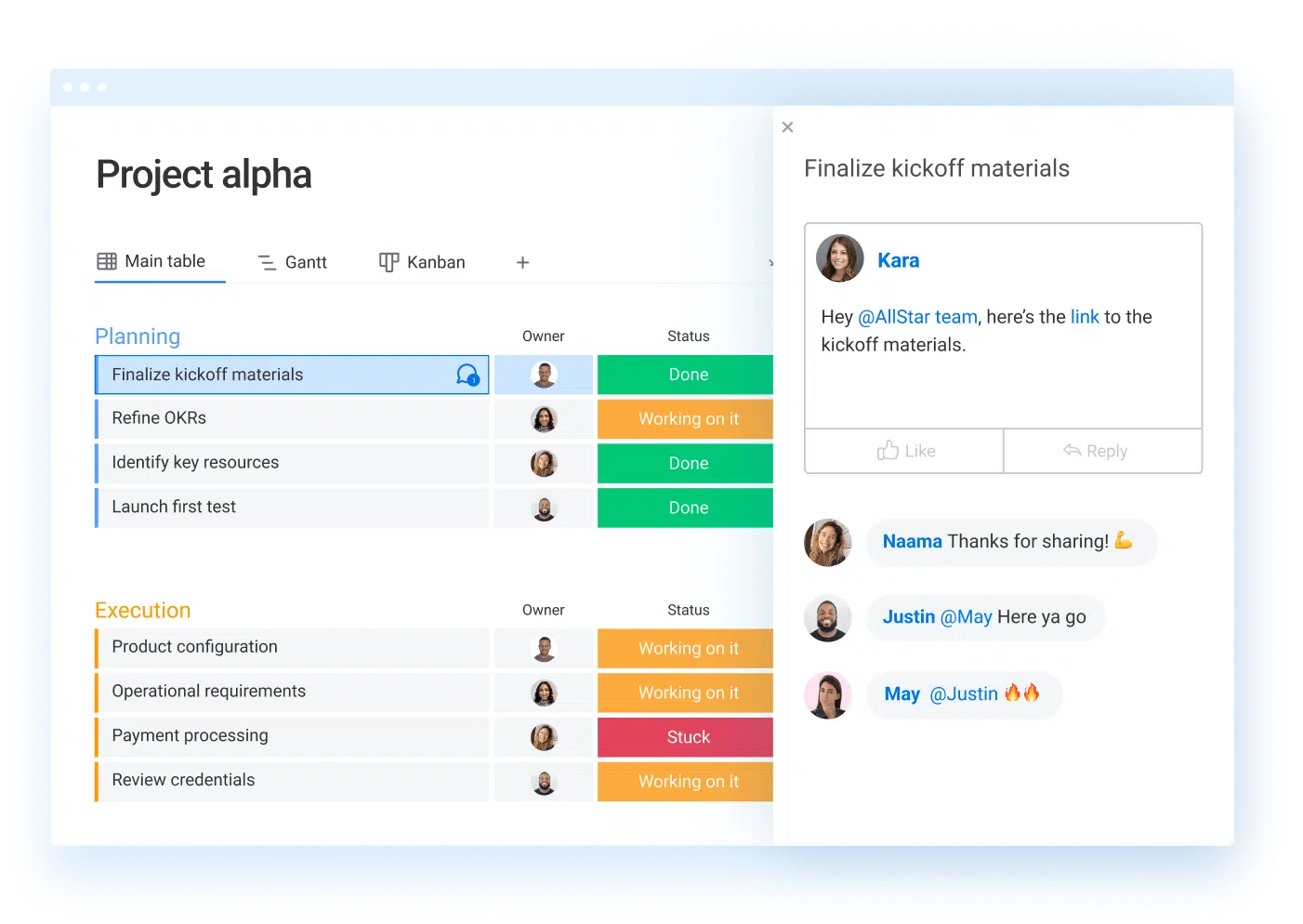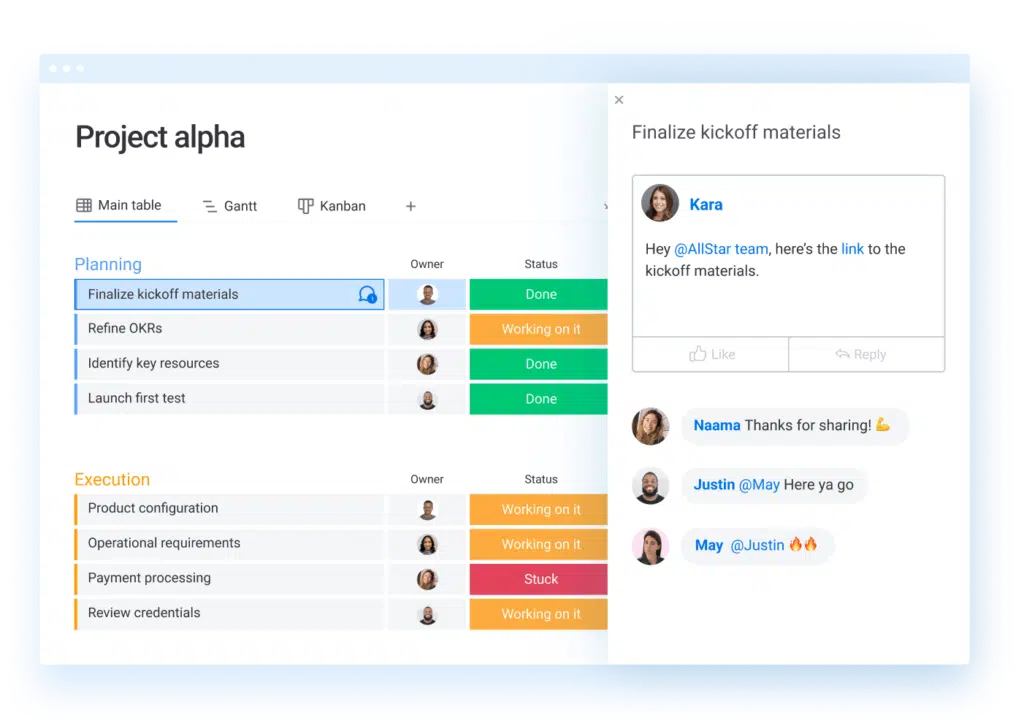 monday.com allows you to get more done at your organization with less stress on your employees. It offers:
A visual and intuitive platform with a customizable interface
Easy-to-use workflow templates to maximize efficiency
Ability to collaborate in real-time
Acts as a centralized information hub for your team
Offers seamless integrations with Zapier, Salesforce, Trello, and more
Includes Kanban view, Gantt charts and more
It can be accessed anywhere with its mobile app
If you want to learn more about how Monday.com can help you manage your business, contact us today for a quote. 
Track and manage everything in one workspace
Task management, time tracking, resource allocation, project planning, and real-time communication are just some of the capabilities available on monday.com, all with the goal of improving team productivity. Monday.com's adaptable and simple interface makes it an ideal fit for businesses of all sizes and in a wide range of industries.
At Leafworks, we use monday.com for internal communication, team collaboration, and task management. For successful project completion, we use client task boards for intensive collaboration.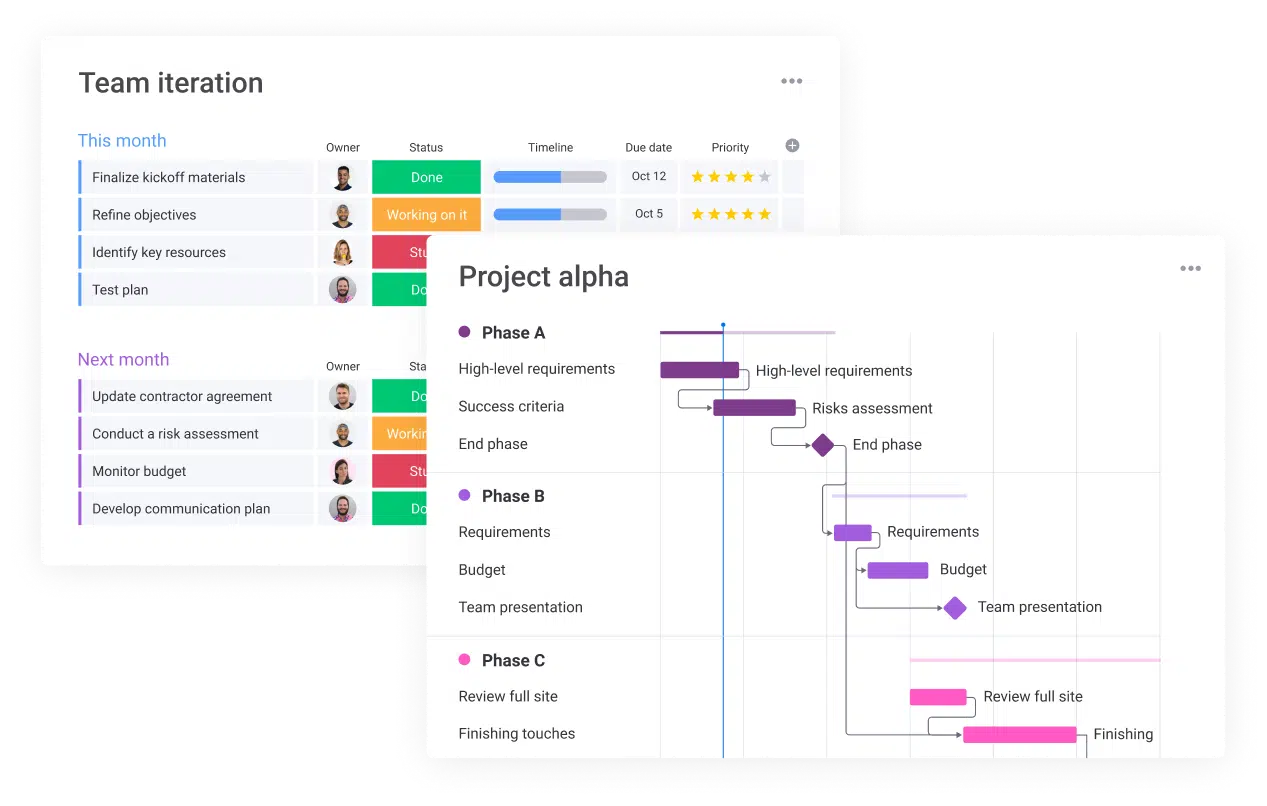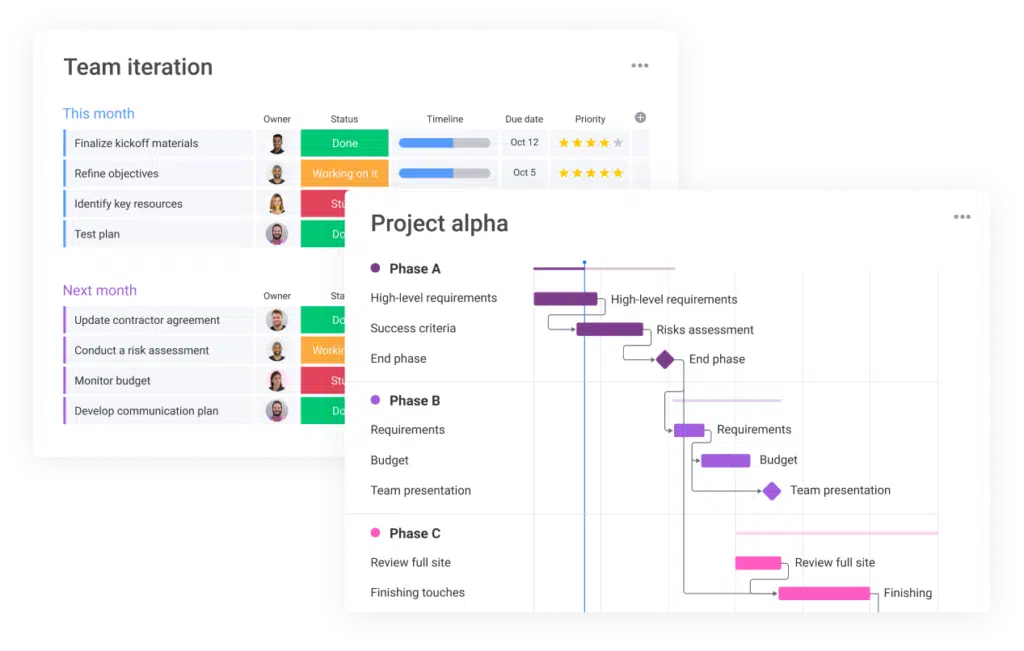 How Our monday.com Consultants Can Help
Our Monday.com consultants can help you set up and manage workflows that keep your business moving forward. Keep reading to learn more about our Monday.com services.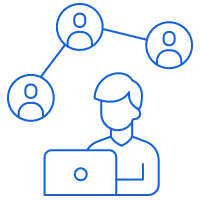 Set Up Your Platform
Let our team set up monday.com for you so you don't have to worry about a thing. We will even handle your monday.com Zendesk integrations, Salesforce integrations, and other Monday CRM integrations.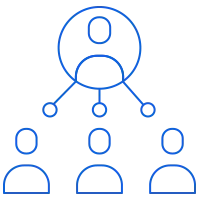 Build Custom Workflows
monday.com can help you manage every aspect of your business, including human resources, customer relationship management, and more. We'll help you set up workflows for all your needs.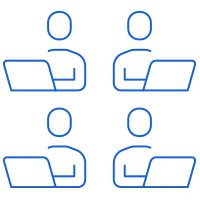 Monday.com Training
monday.com was designed to offer an intuitive platform for all businesses. We will help you train your team so they are comfortable with your new technology and can hit the ground running.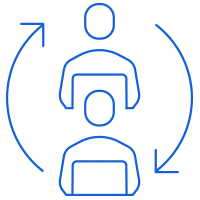 Ongoing Support
We offer ongoing support and maintenance to ensure your monday.com platform is always up-to-date and performing optimally. This means your business will never miss a beat.
All your favorite tools in one place.
Integrate monday.com with your current software to make one streamlined platform for teamwork. Through the Apps Marketplace, you have access to a wide variety of common integrations:
Productivity tools like Google Calendar, Slack and Trello
Ticket systems like Zendesk and Jira
Communication tools like Microsoft Teams and Zoom
Time tracking and invoicing tools like Toggl and Freshbooks
Design and prototyping tools like Sketch, InVision and Figma.
These integrations help users seamlessly share data between monday.com and other tools so teams can work more efficiently.
How Our monday.com Consulting Works
Step 1: Consultation
We'll start by reviewing your company's workflow needs and determining how monday.com can best support your organization.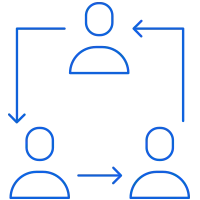 Step 2: Software Set Up
After creating a plan, we'll help you set up your platform and ensure every team member is onboard.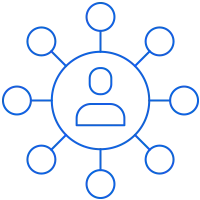 Step 3: Optimise Workflow
Once it's set up, we will help you create robust workflows that take your organization to the next level. Contact us today to begin.
Request a free monday.com consultation today
Leafworks is proud to partner with monday.com We have assisted over 300 companies of all sizes to become more productive.
This has given us insight into what businesses need when selecting systems to improve. Our monday.com integration services allow you to improve productivity and streamline costs at your business.
With the broad range of integration & automation options that monday.com provides, teams can spend more time on proactivity rather than focusing on managing software gaps. Project management is beneficial for companies.
It can break down silos and maximize collaboration. monday.com is a good project management software that can be implemented. we have found that numerous problems are alleviated.
Are you ready to improve the workflow of your organization? Contact us today to find out how our monday.com professional services can help you improve your bottom line.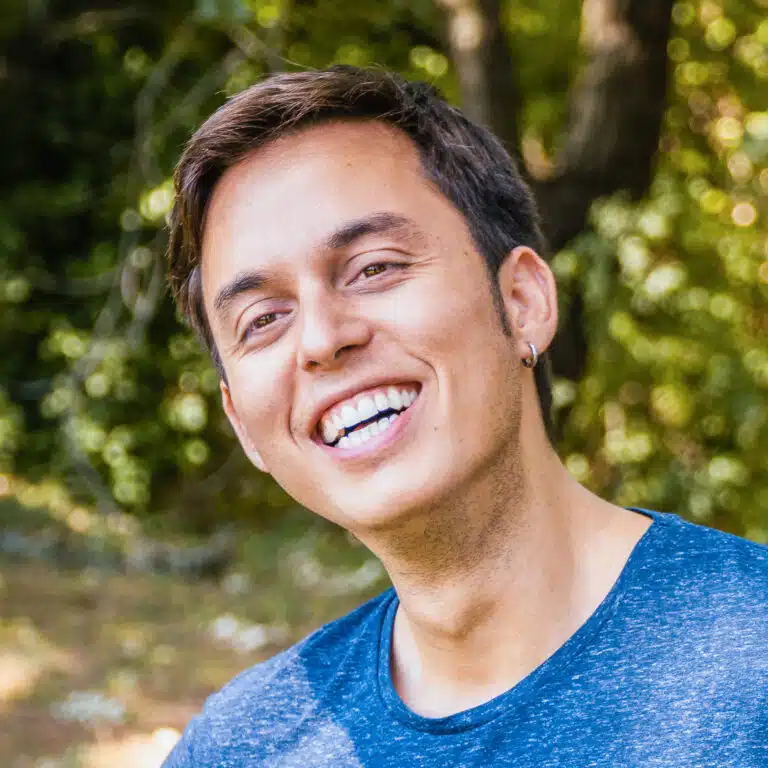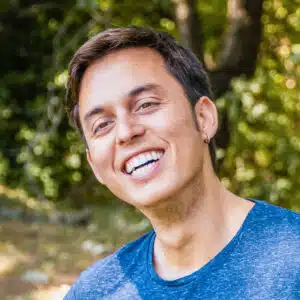 Federico Olmus Tisnes
Monday.com Integrations Expert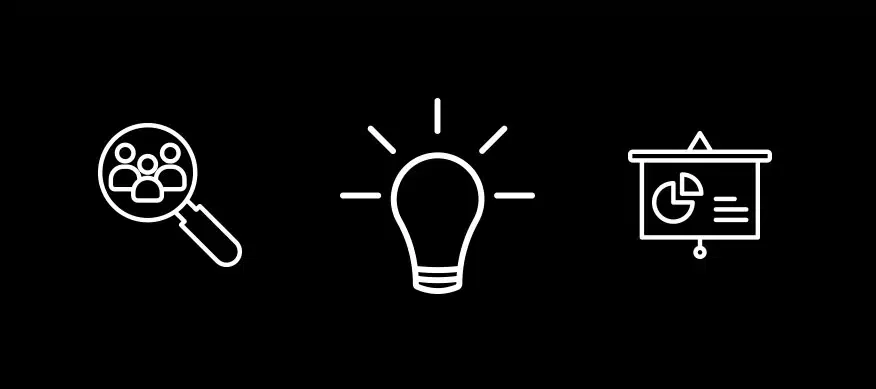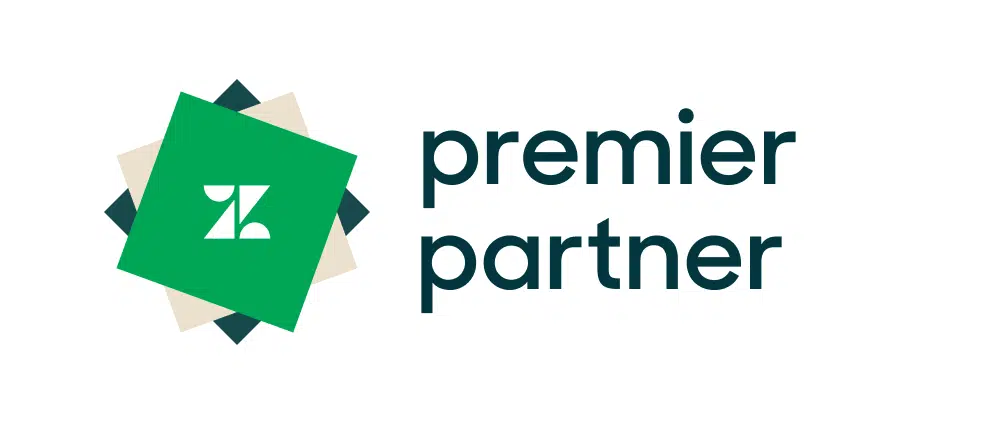 Zendesk Premier Partner Leafworks is a leading Zendesk integration company that specializes in improving business ROI by creating custom integrations for Zendesk.
We use Zendesk to realize customer service projects. We undertake the customizing, automations, triggers, custom-app development and the integrations into backend systems. 
Our consulting services include QuickStart initial setups, Zendesk integration & automation and Zendesk apps & themes. Contact us today to book your discovery call.