The customer service industry's major trade event CCW, returned to Berlin on February 27th through March 1st, 2023, after a two-year hiatus due to Corona.
We were overjoyed not just to attend CCW 2023, but also to be the first Zendesk partner to have our own booth at the event. Part of the team attended keynote speeches by well-known specialists and managers in the industry, as well as several meetings with old friends and emerging companies that expressed interest.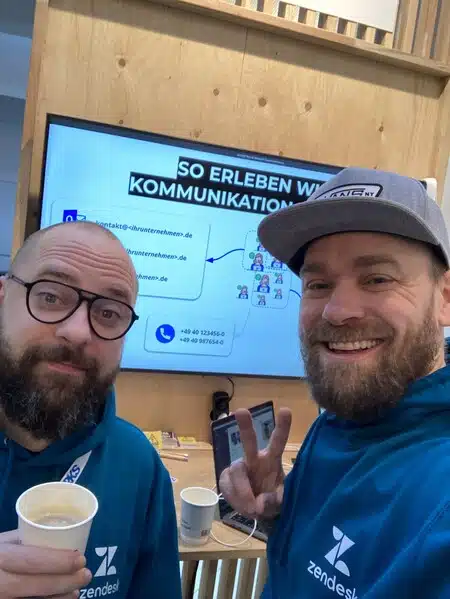 Customer experience, contact centre management, and the digital transformation of customer service were also highlighted. The prominent subject this year was AI-supported solutions that would assist businesses in managing the day-to-day operations of the call centre more effectively and with elevated employee satisfaction.
It was intriguing to see the other exhibits and merchants at the show to learn about the latest technologies that will inspire us in the next year. The trade show validated our belief that Zendesk is the best contact centre solution and customer relationship management software on the market.
The trade show party on the second day was a highlight, as it is every year, with people debating technology solutions and consuming beverages with equal enthusiasm:)
CCW 2024, I'll be waiting for you!