Federico Olmus - Senior Solution Consultant
I'm South American, specifically Colombian and I work from Berlin and Addis Ababa, Ethiopia. I've been living in Berlin for three years and joined Leafworks in late 2020. 
When I joined Leafworks my partner received a position she was very excited about in international cooperation between Germany and Ethiopia. However, the position was based in Addis. So what seemed like a crossroad at first, would actually become an opportunity for both of us. 
Fast-forward some months and now, I travel between Berlin and Addis a couple of times a year. Though I spend more time in Germany than I do in Ethiopia, being able to cultivate my relationship and support my partner in her career while I continue mine has been a game changer.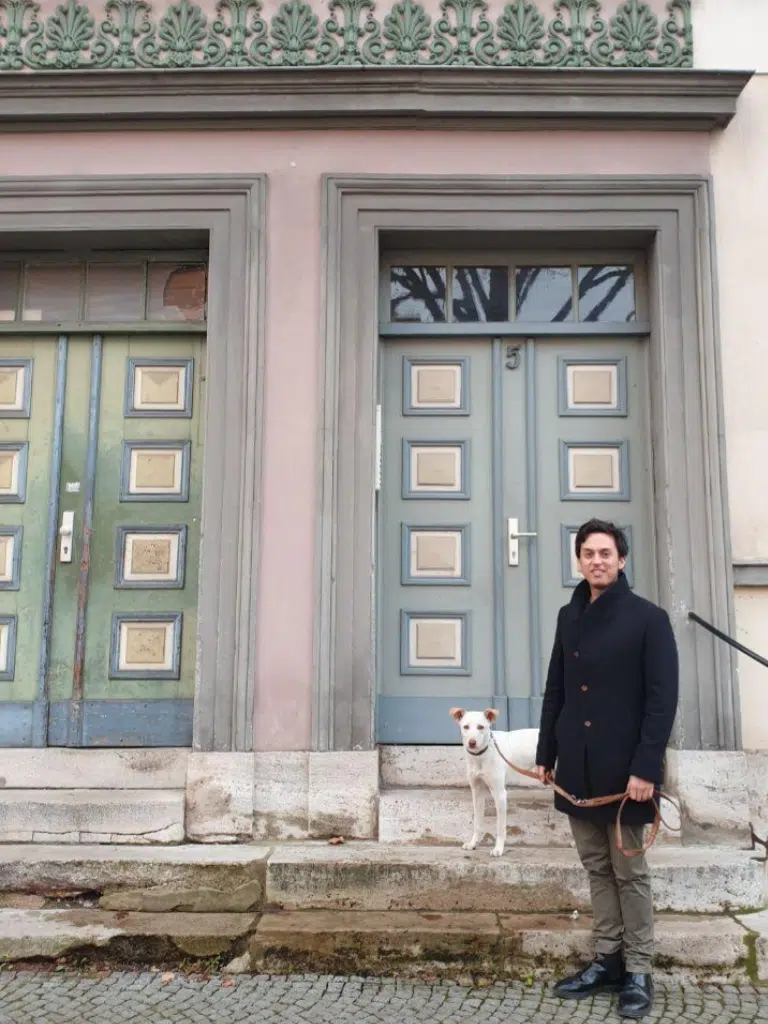 I've worked for 8 years in different roles, mostly within Customer Operations and had a taste of consultancy back in my hometown Bogotá, Colombia. I'm passionate about tech and start-ups and I found in Leafworks an exciting mix between consultancy and building products.
What's it like to work for me as a Solutions Consultant at Leafworks?
I organize my day according to my projects, personal ones and clients. I typically walk my dog, get some exercise, read a bit and then get to work.

Time Blocking is key, I plan my week and day ahead to know what I'm going to do and when. Leafworks is very flexible so a bit of self-organization and keeping things in the calendar helps me stay on track.

Starting a new project is exciting because our clients are very diverse. Some are hyper-specialized German Mittelstand, others are world-known brands. Regardless of the size and style of the client we'll bring a Leafworks spark to the project.

On any given day I can have a meeting with a CS team in Austria, then a call with a CEO in Germany, have a cup of coffee, work on projects and close the day with an operations manager in Switzerland or California. Context switching is something I've practiced a lot at Leafworks.

I'll have calls with my Leafworks colleagues for coffee to catch-up, or brainstorm on how to crack a tough nut project.
What do you need in Leafworks to succeed?
Proactivity is key. You'll need a flexible and hands-on mindset to solve problems and help the company continue growing. Having strong communication will also help you set clear expectations both with clients and colleagues.
Hope to see you in our next team meeting!
Curious? Let's talk and figure out if Leafworks is the right place for you too!